TV Studio Acoustical Treatment
I get calls every now and then from people or companies that are researching acoustical panels for a TV or media studio of some kind. My most high-profile treatment to date is the set for the TV show The Biggest Loser, but unfortunately I don't think they can be seen in any of the shots on the show.
The sound quality in a studio is often just as important as the images captured by the cameras. There are usually two reasons why a studio would have an echo or reverberation problem: Size and Surfaces. To put it simply, the larger the room the higher the likelihood of one experiencing an echo within that room. Also, if a room is constructed out of all hard surfaces, it will also likely have an echo. Combine these two factors without any kind of absorption and/or acoustical treatment and the echo problem will be overbearing.
Most of the TV or media studios that I have worked with have had at least one wall that was taken up with a green-screen or some kind of electronics. There are, however usually one or two fairly open walls along with some or most of the ceiling. It often surprises the people who call when I tell them that they are able to put the panels wherever they have available ceiling or wall space. In the studio that is shown below, they were able to treat all of the wall space that was not taken up by the green-screen.
If the panels are not going to be seen or filmed by the camera, the studio can save a lot of money choosing some of the most cost effective, class A fire rated acoustical paneling on the market, our Echo Eliminator recycled cotton acoustical panels. These panels are made from 80% post industrial waste from the clothing and textile industry and are also some of the most absorbent paneling available. They are class A/1 non-flammable and are extremely easy to install. They are also the panels that were used on the set of The Biggest Loser and the studio below.
If you have a similar studio that you are considering treating, I would be happy to discuss a few options with you and draft a quote for these or any of our other acoustical wall or ceiling treatments. There are a few pieces of information that would help me help you. These include the name, address, phone, fax and E-mail for your company or organization. I will also need to know the measurements (height, width and depth) of the room you are considering treating along with the surfaces within the room.
Below are the pictures and E-mail that were sent to me after the panels were installed into the studio:
Ted,

Wanted to drop you a note to let you know the panels work great. We have shot 2 spots already and it sounds marvelous. Thanks for all your help. I highly recommend this product to anyone who needs this done. Easy to put up and you don't need a blade. I used scissors to cut the panels and it worked perfectly.

Tom Clark
Creative Director-FMG Studios
(c)770-757-1057
(w)678-208-0667
(Web) www.tomclark.biz
Plug away my friend. Our site, www.fmgstudios.com is still under construction but we welcome the free plug. Maybe a link to our demo? I will attach it and see what you can do. Please put up my contact info as well. Don't mind at all. I will also be spokesperson if you want some feedback for a client.
—
Tom Clark
[email protected]
(c)770-757-1057
(w)tomclark.biz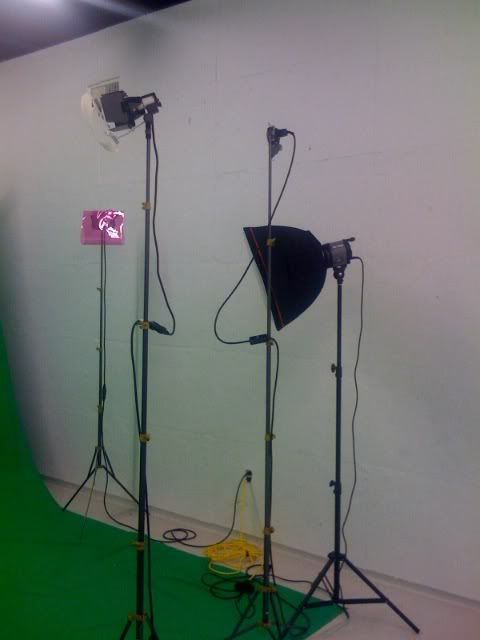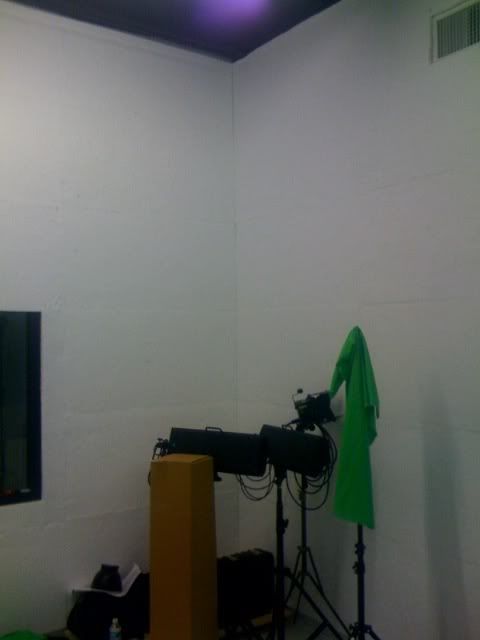 Ted Weidman
Acoustical Surfaces Inc.
123 Columbia Court N.
Chaska, MN 55318
p. 800.527.6253 (ext.25)
f. 952.448.2613
e. [email protected]
web. www.acousticalsurfaces.com