Print Page
Mass Loaded Vinyl Barrier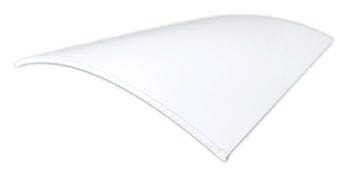 Plenum (Class A) 1.0 lb. Non-Reinforced
Reduces Sound Transmission
Contains Noise
Improves Communications
Improves Health & Safety
When noise and sound transmission needs to be effectively controlled, MLV Sound Barrier is a great solution for soundproofing walls and ceilings.
Product Testing & Information
---
Product Specs
Mass Loaded Vinyl Barrier
High density limp material to reduce noise transmission.
Reduced noise transmission through walls, ceilings, floors, pipes, HVAC ducts, office partition walls, computer server rooms, mechanical rooms, machinery enclosures.
ASTM E-84

Flame Spread Index (FSI) ≤ 25

Smoke Developed Index (SDI) ≤ 50
MLV sound barrier can be nailed, screwed, stapled or can be reinforced and grommeted and hung like a curtain.
Test
Test Method
Standard
Density/Weight
ASTM D412
1.0 lb per SF
Tensile Strength
ASTM D412
625 PSI
Die "C" Tear
ASTM D412
125 lbs
Shore A Durometer
ASTM D2240
89 ± 5
Elongation
ASTM D412
90%
Burn Tests
ASTM E-84
Flame Spread Index ≤ 25
Smoke Developed Index ≤ 50
Service Temperature
–
-20°F-180°F
Sound Transmission Class (STC)
ASTM E 90 (90A)
26