Print Page
Industrial Acoustic Panels
Industrial noise control products that make a difference. Increase your productivity and stop the noise with our products.

One of the biggest challenges that industry and manufacturing environments are facing is maintaining suitable noise levels. Noise pollution is a serious problem found in various kinds of industry branches. It is significantly difficult to get used to higher noise levels especially when it can influence the health of your employees on an unconscious level. 
Long-term exposure to higher noise levels leads to increased stress, insomnia, and other serious health conditions. That's no way to value your employees who are the key to your mission and vision. The noise output from machinery can be overwhelming, almost deafening which is a serious obstacle to maintaining optimal productivity levels. 
Our industrial soundproofing products are created with this on our minds. For people that are facing tough challenges on an everyday basis – it is time to create an innovative new environment for you and your colleagues.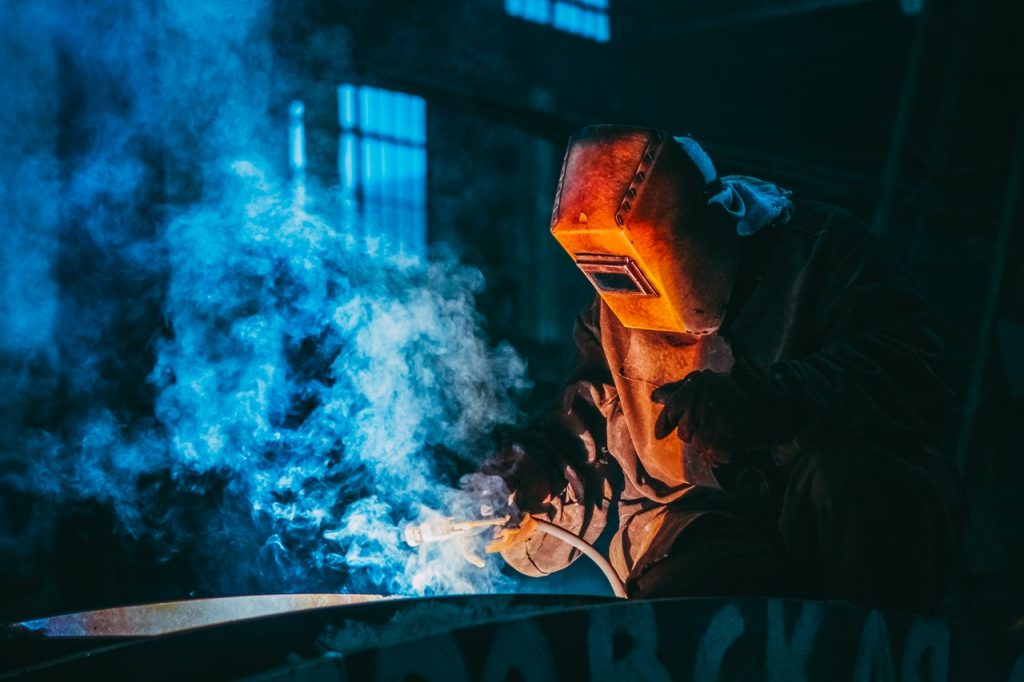 Industrial noise control and acoustics
Keeping the noise levels within an acceptable range of OSHA standard noise levels is a crucial factor for your employees' health and overall wellbeing. 
We provide various industrial acoustics products that have been engineered to specifically reduce sound transmission and contain noise to fit perfectly into any environment.
Acoustical Surfaces is an industrial acoustic company that offers soundproofing products tailored for all branches of industry. Our products are versatile and they can fit any shape and size of your industrial facility.
Industrial Soundproofing Products
Our industrial soundproofing products are available as industrial wall panels, ceiling tiles, enclosures, barriers, and architectural elements. Noise control products are constructed from polypropylene, cotton fiber composite, vinyl, or cellulose. They are hypoallergenic and not overly complicated for maintenance. 
With our products, you can rest assured that the noise levels will decrease tremendously. Some of the plus sides of our products are that they all have highly effective insulation properties and they each have an impressive fire rating. By utilizing our products, you will increase productivity in your facility, ensure additional workplace safety, and lower the bills. It is a great long-term investment for your business.
Industrial soundproofing options
With such wide-ranging options, it is easy to create an effective industrial acoustics solution for the most difficult noise problem. We can create an immersive environment where your employee will feel content and motivated to achieve their maximum at work. 
Soundproofing for factories
Whether the noise problems are inside the plant or outside, we will have an ideal solution to improve working conditions. Our products are the protective barrier that will protect your workers for years to come.
If you have a space that is notoriously loud, it is time for you to schedule a consultation with soundproofing experts. We can tailor a perfect solution and create strong and long-term strategic partnerships with our clients.
Here are some of our outstanding products often used for sound control in Manufacturing/Industrial facilities. Contact us today to learn more.
Industrial Soundproofing Products