Print Page
SMS-VIB Exciter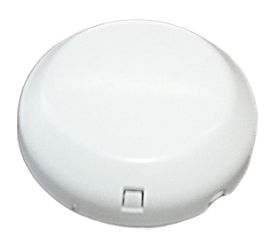 Innovative Vibration Actuator
The Vib-Exciter is an innovative vibration actuator that can be used to generate sound masking on drywall surfaces. The vibration exciter can be installed on any drywall ceiling or wall and is connected to SmartSMS or CMS units.
The Vib-Exciter produces low-level vibrations transmitted to the hard surface that generates masking sound.
Note: Frequency response and sensitivity is determined by the surface to which the Vib-Exciter is installed.
---
Vibration Exciter Specifications
Power: 10 watts
Impedance: 30 Ohms
Material: ABS Plastic
Connectors: 1/8″ (3.2 mm) Screw Terminals
Color: White
Driver: 1″ (25 mm) Voice Coil
Weight: 4 oz (115 g)
Shipping Weight: 4.5 oz (125 g)