Print Page
Noise S.T.O.P. Acoustic Sound Damping Material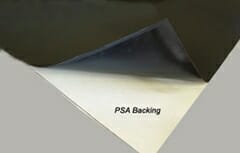 Eliminate Those Annoying Rattles with Acoustic Sound Damping Sheets
Key Benefits of Noise S.T.O.P.:
Formulated for maximum

sound damping

 

Efficiency over a broad frequency and temperature range

Easy peel-and-stick application

This multipurpose,

noise reduction material

actually absorbs the

vibration

of any solid material. 

Can be cut using a standard razor or scissors. Molds and conforms to irregular surfaces.
Material:
Mass loaded vinyl 

Size: 37″ x 54″ sheets.

Thickness: 0.042″.

Pattern

: Grain leather finish
Flammability
Excellent

flame resistance

, can handle continuous

temperatures

up to 250° F and meets UL94V-0.
Use Cases For Noise S.T.O.P. Sound Dampening Sheets
Home Theater: Can be used as a constrained layer between two sheets of drywall (sheetrock) to reduce wall resonance and control noise and vibration in home theater and Hi-Fi listening rooms.

Speaker Building: Perfect for lining the interior of your speaker cabinet. This vibration damping material will dramatically reduce vibration energy that would normally be stored in the walls of the cabinet.

Automotive: Installing sound damping material will improve the total ride quality of any automobile! You can reduce interior noise levels 3-10 dB by applying vibration damping material to the door panels, firewall, floor pan, trunk lid or any interior sheet metal panel.
Product Testing & Information
---