Print Page
Noise S.T.O.P.™ Vinyl Barrier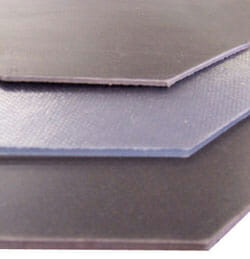 Mass Loaded Vinyl Sound Barrier
Reduces Sound Transmission
Contains Noise
Improves Communications
Improves Health & Safety
When noise and sound transmission needs to be effectively controlled, Mass Loaded Vinyl Noise Barrier is the soundproof vinyl solution to build noise barriers and soundproof walls.
Noise S.T.O.P. Mass Loaded Vinyl Sound Barrier is a limp, high-density barrier that can be used to reduce noise through walls, from air ducts, or around pipes. This product can also help reduce noise that travels through floors, helping keep your next project as quiet as possible. The Mass Loaded Vinyl barrier is also simple to install as an added bonus. This material can be nailed, screwed, stapled, or reinforced and grommeted to be hung like a curtain for unrivaled versatility. Find out more about his product by exploring below.
Product Testing & Information

Product TAG
---
Product Specs
Mass Loaded Vinyl Sound Barrier
This acoustical barrier is made from high-density limp mass barrier material to reduce noise transmission.
Noise S.T.O.P. Vinyl Noise Barrier reduces noise transmission through ceilings, walls, floors, machinery enclosures, ductwork. Apply limp mass vinyl over suspended ceilings on studs or joists.
1/16″ – 1/2 lb/sqft
1/8″ – 1 lb/sqft
1/4″ – 2 lb/sqft

For 1/8" Thickness: 54″ Wide × 20′, 30′, or 60′ Rolls. Also available in 2′×2′, 2′×4′, and 4' x 4' sheets.

1/16" and 1/4" thicknesses available in 54" x 20' rolls only.

Acoustical barrier material can be nailed, screwed, stapled or can be reinforced and grommeted and hung like a curtain.
Noise Transmission Loss (dB) Per Octave Band (HZ)
Barriers
125
250
500
1000
2000
4000
STC
2 lb. PSF
16
22
26
32
35
40
31
1.25 lb. PSF
14
18
24
27
33
38
28
1 lb. PSF
13
17
22
26
32
37
27
1/2 lb. PSF
8
13
17
22
27
31
20