Print Page
Adjustable Acoustic Door Seal Kits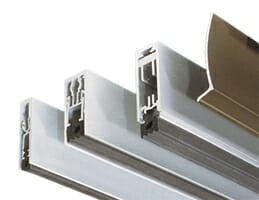 Surface Mounted Automatic Soundproof Door Kit Seals
Acoustical Surfaces offers soundproof door kit seals that help improve noise reduction, sound transmission and work towards better soundproofing a space. These door seal kits are highly effective and come in custom sizes to fit any door size.
Additionally, choose from regular or heavy-duty kits depending on your desired noise reduction level. Choose from a variety of colors to match the theme of the room or door. Find out more about this product below.
Reduces Sound Through Acoustic Door Seals
Economical
Easy to Install Door Sound Insulation
Durable
Looking for a Soundproof Door? View Details
Note: Kit pieces for these door soundproofing seals like our door gaskets are sold separately and custom sizes are available upon request.

Product TAG
---
How to Install an Acoustic Door Seal Kit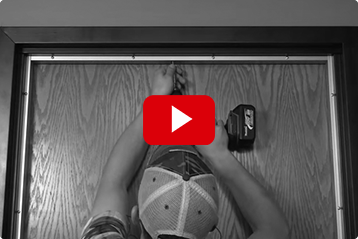 Kit 1 – Standard
---
Automatic Door Bottom 320C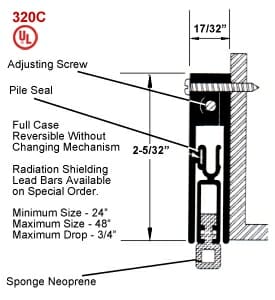 ---
Adjustable Jamb Seal 33C
(3 piece Set – 2-7′ Long & 1-3′ Long)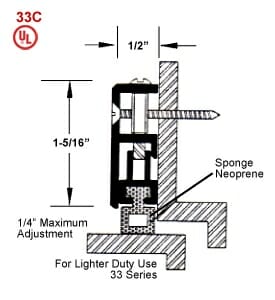 ---
Door Frame Sound Gaskets
Kit 2 – Heavy Duty
---
Automatic Door Bottom 330C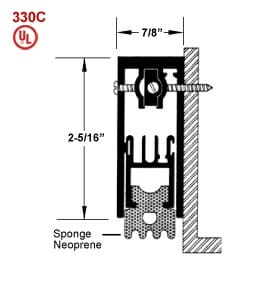 ---
Adjustable Jamb Seal 599C
(3 piece Set – 2-7′ Long & 1-3′ Long)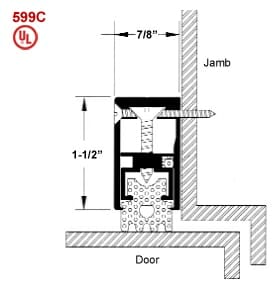 ---
Door Frame Sound Gaskets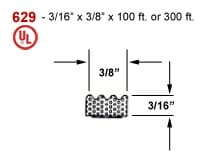 Automatic Soundproof Door Bottom – Anodized Aluminum Color Choices
Automatic Door Bottom – Acoustical Performance STC in Accordance with ASTM E90-75
320C – No Threshold
330C – No Threshold
330C – With Threshold
NOTE: Standard 1-3/4″ Solid Core Door, 5 lbs/sf STC – 22 (No Seals), 33 (With Door Soundproofing Seals), 7 lbs/sf STC – 46